Glam.D 4 Kcal Water Jelly (peach/plum)
[4kcal] Enjoy a low-calorie snack anytime, anywhere! 

Sweet Peach & Plum flavour
NO sugar! NO weight gain!
100% Fruit Concentrate
$10 off for 10 packs
Full Ingredients

[Peach Flavour] Purified water, erythritol, konjac gum mix (caraginan, konjac powder, gelan gum, jantan gum, rockostongum citrate), synthetic flavoring (plum scent), citric acid, sodium citrate, plum concentrate (plum 100%, US), calcium lactate,Vitamin mixture (dextrin, vitamin E mixture, potassium pantothenate, nicotine amide, vitamin B6 hydrochloride, vitamin B12 mixture powder), konjac powder, vitamin C, sweeteners (sukralose), red powder (dextrin, red cabbage coloring, cochinyl extraction), and sulfide

[Plum Flavour] Purified water, erythritol, konjac gum mix (caraginan, konjac powder, gelan gum, jantan gum, rockost bean gum, sodium citrate), synthetic flavoring (Peach Scent), citric acid, sodium citrate, plum concentrate (plum 100%, US),Calcium lactate, vitamin mixture (dextrin, vitamin E mixture, potassium pantothenate, nicotinate amide, vitamin B6 hydrochloride, vitamin B12 mixture powder), konjac powder, vitamin C, peach concentrate (peach 100%, Israeli), sweeteners (hydralose), lactate, inflammation (contamination)
How to Drink

Since it contains konjac, the chewy contents may not come out smoothly, so it's better to squeeze the pouch before taking it.

If you put 4kcal Water jelly in the refrigerator and eat it coolly, you can enjoy it even more.
FAQ

What is Konjac?
Konjac is a plant that contains plentiful glucomannan Glucomannan made from konjac may be beneficial for people who are looking to lose weight. Konjac is popular for LOW CALORIES and the best product for dieters in Korea!

Can I drink it while pregnant or breastfeeding?
When pregnant or breastfeeding, it is recommended to speak with your doctor and take the precautionary measures you see fit throughout your pregnancy. We want you to feel assured that you're using only the right products for your precious little one!
How do I store the packages?
Store at room temperature away from direct sunlight. If you'd like, you can store the pouches in the fridge for a cool glass of tea! However, we don't recommend freezing the pouches!

Get Glamorous
Here at Glam.D we provide you with a complete guide not only for weight loss, but also for living a balanced & healthy lifestyle. Glam.D has designed a tailored product for every body type and dieting need. You're sure to get GLAMMED on the inside and out with our perfect solution for healthy dieting.

Trusted and Qualified GLAM.D
Real Customer. Real Results*
*Individual results may vary.
Enjoy a low-calorie snack anytime, anywhere!
Get your fix of sweets without the guilt of gaining weight!
100% Fruit Concentrate
NO sugar! NO weight gain!
Recommended for
Healthy Snacking
Anyone who is easily hungry, or looking for a nutritious, guilt-free tasty snack
Dessert Lovers
Anyone who want to have a healthy dessert
Late Night Meal
Anyone who enjoy snacks in the afternoon or late at night
Safe Glam.D
Glam.D is dedicated to producing the best-quality and safest products backed by researchers and experts in the field.
Customer Reviews
Write a Review
Ask a Question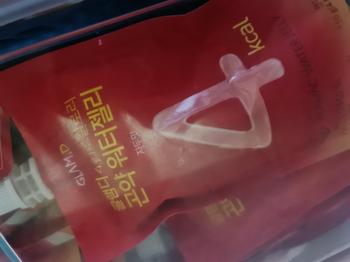 11/11/2021
This is my breakfast
I don't really eat much in the morning so I just have this till my next meal and I love how convenient it is that I can just grab n go n recap if I can't finish
Seraphina G.

Singapore
10/19/2021
Clearance sale haul
Love this, it's so refreshing, energizing and tasty
Vyrox Z.

Singapore
09/17/2021
Better than expected!
Had the peach flavour only. Amazed at the taste considering that it is 4Kcal! Definitely helps in curbing sweet cravings with a much less "calorie-heavy" option.
D Q.

Singapore
09/13/2021
Peach/Plum water jelly
It tastes good. My preference flavour is Peach. But it's slightly overpricing, approx $4 per pack.
Belinda L.

Singapore
09/07/2021
The best dessert
During night time when I'm hungry . This is the best thing to have it
Bena G.

Singapore
09/03/2021
Soothing and Tasty
Very comforting and easy on the throat and stomach. It's refreshing and nice to consume.
Nasser I.

Singapore
09/01/2021
Sweet and yummy
Peach is sweet and yummy! Perfect to snack on while working from home!
Deanna W.

Singapore
08/17/2021
Tasty!
It is a jelly-like drink. It is sweet and tasty and it is only 4kal! A good afternoon guilt-free snack but it doesn't make you full. It's more like a diet snack.
Michelle S.

Singapore
07/20/2021
Nice
Sweet but nice and refreshing for a small snack
Deborah C.

Singapore