[BUY2 GET1] One Meal Glam Shake
(10ea/1box) X 3 Box
Guilt-free, Low-Calorie Shake


(

Soybean flavor: 175Kcal / Chocolate flavor: 205Kcal)



Containing Muesli, Rice Crisps, Konjac Flakes 
Balanced With 7 Types of Multivitamins
Easy to Carry Around
Full Ingredients

- Soybean Flavor: Roasted Brown Rice Powder (Korea), Whey Protein Concentrate (U.S., Whey Protein Concentrate, Soy Lecithin), Grain Powder Mixture (Korea, Brown Rice, Barley, White Rice, Corn, Glutinous Rice, Black Beans, Black Sesame, Black Rice, Yul Radish, Sorghum), Vegetable Cream Powder [Starch Syrup, Refined Processed Common Oil (Cured Oil), Sodium Caseinate, Potassium Phosphate, Trisodium Citrate, Sodium Metaphosphate, Glycerin Fatty Acid], Alpha Brown Rice Powder, Fructose Sugar, Soybean Powder (Processed Bean Product: Made In China), Fried Barley, Mct Powder, Oat Ball, Rice Cake, Konjac Flake, Guar Gum, Chia Seed, Tea Electrolyte Powder, Enzyme Treatment Stevia, Xylitol, Seaweed Powder, Vitamin C, Vitamin E Mixture (Dl-Alpha-Tocopheryl Acetate, Modified Starch, Maltodextrin, Silicon Dioxide), Potassium Chloride, Silicon Dioxide, Nicotinic Acid Amide, Iron Phosphate, Vitamin A Mixture (Maltodextrin, Gum Arabic, Corn Starch, Retinyl Acetate, Dl-Alpha-Tocopherol), Zinc Oxide, Vitamin B6 Hydrochloride, Vitamin B1 Hydrochloride, Vitamin B2, Folic Acid Contains Soybean, Wheat, Milk

- Choco Flavor: Plant Cream Powder [Starch Syrup, Refined Processed Oil {Palm Oil, Foreign Produced (Indonesia, Malaysia, Philippines, Etc.)}, Sodium Caseinate, Potassium Phosphate, Trisodium Citrate, Sodium Metaphosphate, Glycerin Fatty Acid, Fructose, Polydextrose, Whey Protein Concentrate (U.S., Whey Protein Concentrate, Soy Lecithin), Cocoa Powder (Singapore), Chocolate Flavor Powder (Artificial Flavoring)[Powder Crystal Glucose, Chocolate Flavor Base (Propylene Glycol, Caramel Syrup, Ethyl Vanillin, Vanillin)], Fried Barley (Korea), Tiger Nut Extract Powder, Oat Ball, Rice Cake, Konjac Flake, Guar Gum, Chia Seed, Tea Electrolyte Powder, Enzyme Treatment Stevia, Seaweed Powder, Xylitol, Vitamin C, Aspartame (Contains Sweetener, Phenylalanine), Vitamin E Mixture (Dl-Alpha-Tocopheryl Acetate, Modified Starch, Maltodextrin, Silicon Dioxide), Potassium Chloride, Silicon Dioxide, Nicotinic Acid Amide, Iron Phosphate, Vitamin A Mixture (Maltodextrin, Gum Arabic, Corn Starch, Retinyl Acetate, Dl-Alpha-Tocopherol), Zinc Oxide, Vitamin B6 Hydrochloride, Vitamin B1 Hydrochloride, Vitamin B2, Folic Acid Contains Soybean, Wheat, Milk
How to drink

Step 1: Pour in 170ml of your choice of milk or water.
Step 2. Carefully seal the pouch and SHAKE SHAKE SHAKE it thoroughly Step 3: Insert a straw and drink. Easy! (*Straws included)
FAQ

How many packets are in each box?
One box of our One Meal Glam Shake has 10 pouches!
This set has 3 boxes, so you will get 30 pouches of your desired flavor/s!


Is there any limitation for daily consumption?
Yes, we recommend to follow the direction for consumption.

 


Please check "How to drink" tap!


Can I drink it while pregnant or breastfeeding?
When pregnant or breastfeeding, it is recommended to speak with your doctor and take the precautionary measures you see fit throughout your pregnancy. We want you to feel assured that you're using only the right products for your precious little one!


How does it help to loose weight?

 


One Meal Glam Shake is low calorie(Only 175Kcal for Soybean flavor/ 205Kcal for Chocolate flavor) and low sugar! That's why it helps to loose your weight in a healthy way.

 


It doesn't have

 

ANY

 

chemical effect or 

laxative, caffeine or diuretic substances! 
Get Glamorous
Here at Glam.D we provide you with a complete guide not only for weight loss, but also for living a balanced & healthy lifestyle. Glam.D has designed a tailored product for every body type and dieting need. You're sure to get GLAMMED on the inside and out with our perfect solution for healthy dieting.

Trusted and Qualified GLAM.D
Customer Reviews
Write a Review
Ask a Question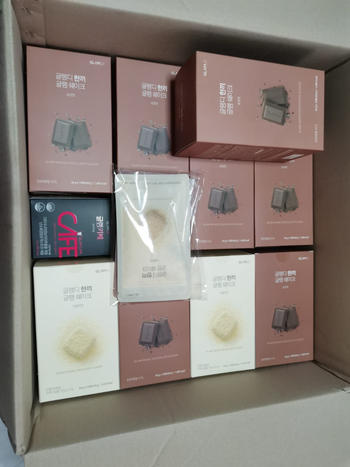 10/17/2020
Fast delivery
Chocolate is taste sweet but go well with unsweetened soy milk
Vanice W.
Singapore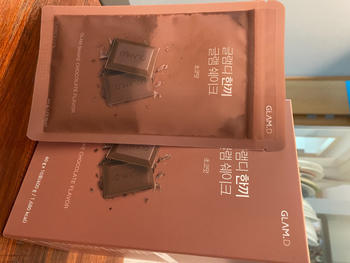 09/21/2020
Perfect meal replacement! Reoder more than 3 times
I can't remember how many boxes I've consumed for the past months. I must say it is my favorite meal replacement among those I tried before. It has the lowest calories and last the longest hours without feeling hungry. Personally I like the chocolate flavor. I have sweet tooth but even that it is too sweet for me, if the amount of water added is as per instruction. So I usually add more water and prefer it warm as it feel like drinking hot chocolate! Thanks to this product, I lost 4-5 kg since April 2020. Of course, this is not a magic drink. I practice healthy eating habits and daily 30 mins exercise too. This product play the major role in controlling the daily calories intake. I hope there is no side effect by having it too much! If it can taste more chocolatey without adding more calories, it would be perfect.
Paulyn N.
Singapore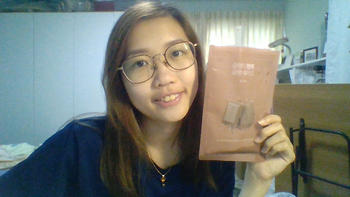 09/03/2020
Glamd Chocolate Shake
I love it! In times of gastric, this is a real life saver!! All more water if you feel its too sweet!
Lau J.
Singapore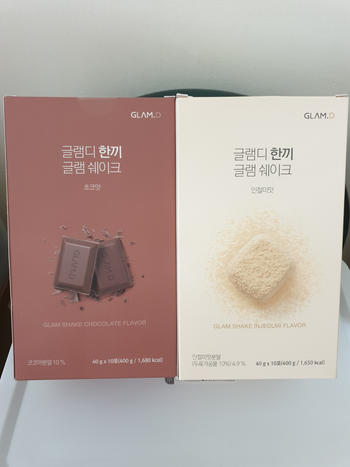 09/03/2020
2 Soybean 1 Choco
Purchased 2 soybean & 1 choco, i prefer the chocolate flavor for the refreshing taste. If less sweet flavor is preferred, the soybean would be recommended. The chocolate flavor can be quite addictive too!
Laura C.
Singapore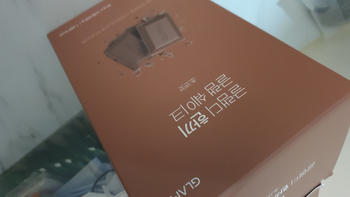 08/07/2020
Great taste and fill full for hours
I am kind a firm believer that shake drinks are not fill full and easily get starving. But it is not! Chewy and tasty. And it could be meal replacement too. Just one thing, i might over look and misunderstanding on ads that soy and chocolate + chocolate. In fact, 3 box of chocolate. A bit disappointed as i am wondering of soy taste also before i order regularly for my replace meal.
Alice k.
Singapore
08/04/2020
Glam D shake
Both chocolate and soy bean flavor taste surprisingly good. Add more water if you want it less sweet. It's filling enough for me and thus help to curb appetite. Definitely helpful to have if you are on a diet. Hopefully they will come up with more flavors.
Eileen T.
Singapore
10/23/2020
Very satisfied
Items arrived fast. Love the taste so much both flavours. Will purchase again. Looking forwards for more offers >.< Keeps me full throughout the day. Works for me.
Fernansa K.
Singapore
10/20/2020
choco shake
its filling n quite pleasant to take although too sweet for my liking.
Siew T.
Singapore
10/13/2020
Super fast delivery
The chocolate one tastes great and the delivery was much faster than expected!
Shuhui L.
Singapore
10/06/2020
Yum yum
The chocolate is yummy but slightly sweet, will add more water. Taking this daily as dinner really help me to control my weight gain. Will buy again
Evelyn B.
Singapore
10/05/2020
Return buyer as it's just too yummy!
I love Glam D Chocolate Shake. It's my 3rd time purchasing. I have frequent cravings for chocolates and Glam D Chocolate Shake has helped me curb my craving in a non-sinful way. It tastes really good even when I am only adding water.
Yuan T.
Singapore
09/22/2020
Yummy!
Good way to curb your night time hunger! No more nighttime snacks!
Grace C.
Singapore
09/08/2020
Soy flavor is good. Havent try the chocolate one
I have tried the soy flavor drink previously and buying this for the 2nd time. I take it as breakfast. Added milk and some water to it. The drink keeps me full until past lunch time. It is tasty not too sweet.
Jessica T.
Singapore
09/05/2020
Glam D shake
The chocolate flavour is yummy and i love that there are little bits of puffs inside that i can chew on. Gives the shake more texture.
Shuhui L.
Singapore
09/04/2020
Yummy Shake
I love the taste especially the chocolate favor. I do add in more milk as it is a bit too sweet for my liking.
Elaine T.
Singapore