"Glamtastic" Shake Set - Bundle of 3
(Mix & Match)
Exclusive July Event: Get 10 4kcal Water Jelly Peach
Tasty and crunchy shakes for snacks and filling meals!

Chocolate: 150 calories / 

Matcha

: 150 calories / Soybean: 155 calories ONLY!

Guilt-free, healthy, filled with muesli and 7 types of multivitamins
Perfect for breakfast, or whenever you feel like having a snack!
Get Glamorous
Here at Glam.D we provide you with a complete guide not only for weight loss, but also for living a balanced & healthy lifestyle. Glam.D has designed a tailored product for every body type and dieting need. You're sure to get GLAMMED on the inside and out with our perfect solution for healthy dieting.

Trusted and Qualified GLAM.D
Real Customer. Real Results*
*Individual results may vary.
Daily Shake for Healthy Habits
Light, easy, healthy shake with multivitamins!
ONE-FIFTH the calories of a usual meal!
No time for breakfast? No problem! Have this nutritious shake on-the-go
Perfect as a midnight snack as well
Recommended for
Healthy Snacking/Meals
Anyone who is easily hungry, or looking for a nutritious, guilt-free tasty meal replacement
Busy Lifestyles
Anyone who is always on-the-go and loves a convenient meal
Losing Weight the Healthy Way
No skipping meals, and get the right nutrients with the Glam.D Light Meal Shake!
Main ingredients
Milk Protein Balls:

Made with more than 90 percent of pure protein! Gives you that added crunch and nutrition to your shake


Muesli:

Made from roasted barley, oats, almonds, and rice crisps. Stay full longer with this low-calorie shake!


3 High-Quality Flavors:

Soybean: Sweet and savory flavor from Korean Injeolmi
Chocolate:High-quality cocoa taste for those chocolate lover
Matcha: 100% Korean Matcha for that rich Green Tea flavor



Safe Glam.D
Glam.D is dedicated to producing the best-quality and safest products backed by researchers and experts in the field.
Customer Reviews
Write a Review
Ask a Question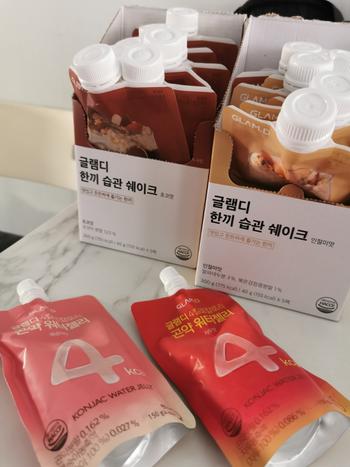 07/10/2021
Perfect on the go meal!
Super easy to fill and carry along, powder dissolved well too! No lumps and it tasted great! (only had the chocolate so far)
Kristi Y.

Singapore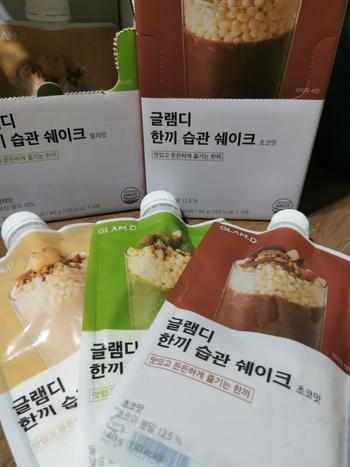 05/30/2021
Super amazing!
Tried all 3 flavours for the first time to curb my itchy mouth of always wanting to snack! With this, I'm able to snack healthier and use for my diet! Try it no regrets!
Sheryl H.

Singapore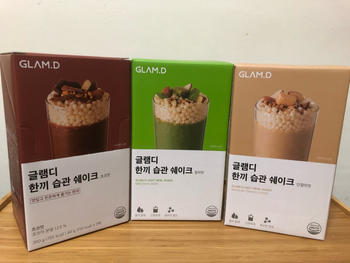 05/10/2021
Great product
It is not sweet as i personal do not like sweet items. The sweetness is just perfect. Will repurchase again for sure especially the Soybean and Chocolate.
Winnie N.

Singapore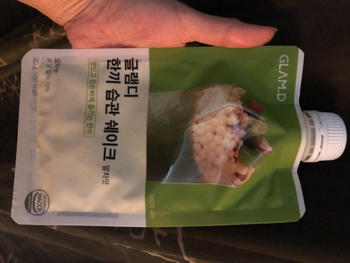 04/15/2021
Glamtastic Shake Set
This is my second time ordering and I enjoyed all 3 flavors.
Stephanie C.

Singapore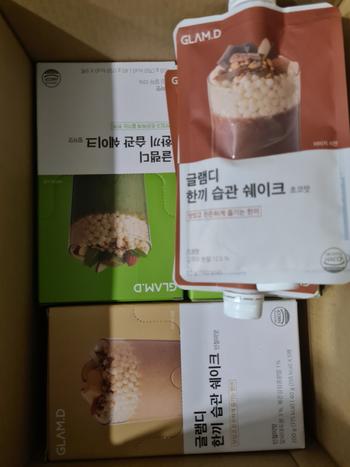 04/03/2021
Glamtastic" Shake Set
I love the matcha flavour. It taste better with milk. I used low fat milk and took for breakfast.feels full even at lunch time.
Phyllis S.

Singapore
03/20/2021
Can NEVER Get enough of this
no other words other than" BEST breakfast substitute" for me Thus, the frequent bulk buy style of repurchase for me:D
Marianne T.

Singapore
08/02/2021
Shake
Great as meal replacement during busy WFH schedule :) recommend to friend and love it too
Inn L.

Singapore
07/27/2021
Tasty!
Will purchase again
reyes m.

Singapore
07/11/2021
Yummy
Great buy taste great will buy again
Michelle L.

Singapore
06/27/2021
Good value for money!
Received products in a few days and in excellent condition.
Jenny N.

Singapore
06/24/2021
great
first time i got it was the old packaging with a straw. the new packaging allows you to bring this on the go and can be capped back for later consumption. great for times where i cant bite due to braces and fills me up. however, it is a little on the expensive side.
sabrina l.

Singapore
06/21/2021
Glam shake
Shipping received the next day. All 3 flavours are super yummy!
Rachel C.

Singapore
06/20/2021
Glam d shake
Tastes great, ordered injeolmi and matcha and i like both. Packaging is also very fuss free. Delivery came very fast. Recommended.
Janelle L.

Singapore
06/06/2021
Can be improved but overall good product
Only tried injeolmi (rice cake) flavour so far. Mixing with water creates an unpleasant taste, mixing with cold milk is delightful though powder does not mix quite as well. Floppiness of packaging makes mixing a little hard, but liquid fill line is very useful. Would like to see more environmentally friendly packaging options as I don't need individual packaging.
Dan L.

Singapore
04/27/2021
Highly recommended
I love it!! I like the chocolate flavour the most and it tasted so much better than other meal replacement brands.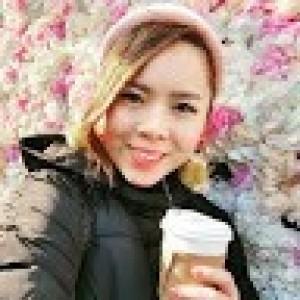 SL
Su L.

Singapore