Glam.D Light Meal Shake
(5ea/1box)
NEW! Get all the flavors!
Tasty and crunchy shakes for snacks and filling meals!
Chocolate: 150 calories / Matcha: 150 calories / Soybean: 155 calories ONLY!
Guilt-free, healthy, filled with muesli and 7 types of multivitamins
Perfect for breakfast, or whenever you feel like having a snack!
Get Glamorous
Here at Glam.D we provide you with a complete guide not only for weight loss, but also for living a balanced & healthy lifestyle. Glam.D has designed a tailored product for every body type and dieting need. You're sure to get GLAMMED on the inside and out with our perfect solution for healthy dieting.

Trusted and Qualified GLAM.D
Real Customer. Real Results*
*Individual results may vary.
Daily Shake for Healthy Habits
Light, easy, healthy shake with multivitamins!
ONE-FIFTH the calories of a usual meal!
No time for breakfast? No problem! Have this nutritious shake on-the-go
Perfect as a midnight snack as well
Recommended for
Healthy Snacking/Meals
Anyone who is easily hungry, or looking for a nutritious, guilt-free tasty meal replacement
Busy Lifestyles
Anyone who is always on-the-go and loves a convenient meal
Losing Weight the Healthy Way
No skipping meals, and get the right nutrients with the Glam.D Light Meal Shake!
Main ingredients
Milk Protein Balls:

Made with more than 90 percent of pure protein! Gives you that added crunch and nutrition to your shake


Muesl:

Made from roasted barley, oats, almonds, and rice crisps. Stay full longer with this low-calorie shake!


3 High-Quality Flavors:

Soybean:Sweet and savory flavor from Korean Injeolmi
Chocolate:High-quality cocoa taste for those chocolate lover
Matcha: 100% Korean Matcha for that rich Green Tea flavor



Safe Glam.D
Glam.D is dedicated to producing the best-quality and safest products backed by researchers and experts in the field.
Customer Reviews
Write a Review
Ask a Question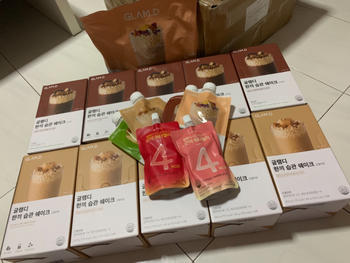 08/27/2021
Galm D shake
It's my first time purchase and I bought 1 month supply . Thank god it taste good will recommend to all my friends who want to slim down.
Genic C.

Singapore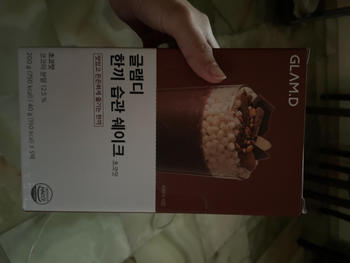 08/25/2021
Chocolate Light Meal Shake
Rich Chocolate taste with low calories. Mixed it with low fat milk to replace my dinner everyday. So yummy and fulfilling so i just purchased it yet again
Cristin N.

Singapore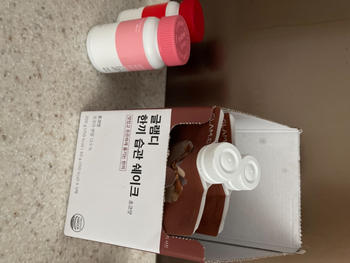 04/02/2021
Have been supplementing dinner or lunch/breakfast with this
And it worked. I've lost 3 kg by now (2 weeks). Try without the pills first. I'm also taking those (CLA and the carb stopping ones) but not sure how effective they are. I'm also working out at least 2-3 times of the week.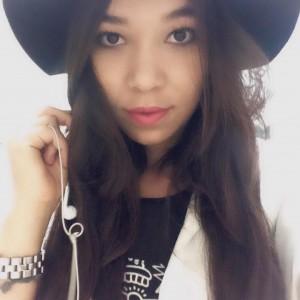 DW
Diandra W.

Singapore
03/18/2021
Yummy !
Wanted to try this out as a meal replacer and i love it ! It would have been better if the sweetness level was increased lightly~ It tastes even better with cold water for that satisfying cold milk feeling ! Highly recommended
Seri

Singapore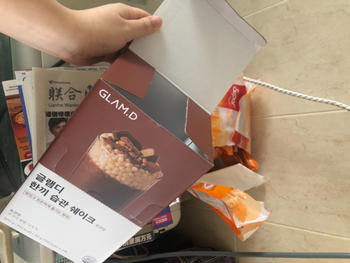 02/28/2021
Nice flavour!
The shake tastes good. With one pack, I can skip my breakfast (which make my morning more convenient). The only problem is the bottom part of shake gets really hard to eat. Have to add more milk and shake it to get them!
Snowie T.

Singapore
02/22/2021
맛나요
그냥 최고no matter how many times I take it, nothing beats this to making me feel full so yeap, no other comments but just . :)
Marianne T.

Singapore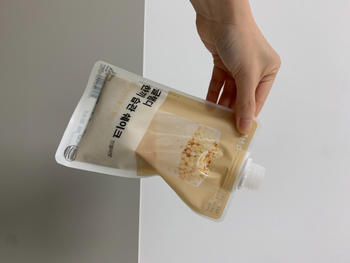 01/22/2021
Injeolmi flavor
Great tasting. And easy to prepare. Not much effort needed to dissolve the powder.
Lorrayne K.

Singapore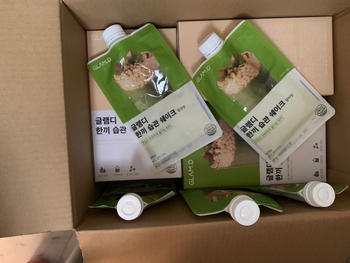 01/10/2021
Repurchase AGAIN
this is I think my 3rd or 4th refill buying:) definitely can't get sick of it. One thing for sure is that my appetite has DEFINITELY been reduced and although the size n the number aint going down yet but yeah I definitely feel lighter and happier:)
Marianne T.

Singapore
12/11/2020
질리지않습니다
벌써 세번째 구매합니다.. 나 이거 드시는거 시작이후, 오후 점심먹는때 확실히 많이 줄었어요. 그 양이.:) 그리고 내 아침도 더 힘이있게 시작합니다. ㅋㅋ 이번에 주문하실때 도 후회없이 있게 주문했습니다. 그래서 내후기는 그냥:짱이다 이거
Marianne T.

Singapore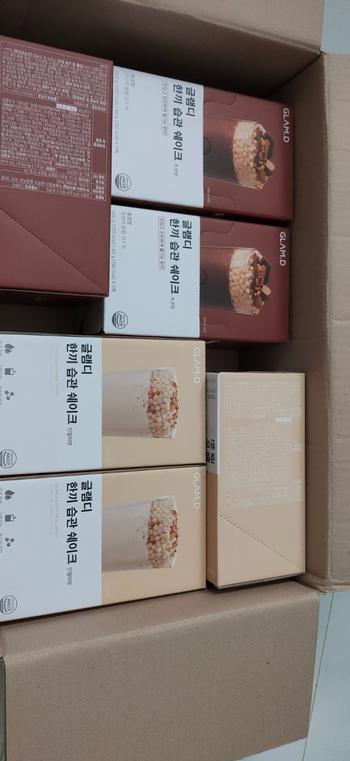 12/04/2020
Second purchase
It really does last a few hours after taking it like minimum for 4 hours. It really helps me a lot especially my job can't really have a exact break time. Overall the taste is good ,but me myself personally like the soy bean flavor, chocolate I feel a bit sweet for me but is acceptable ..~
Vivian c.

Singapore
11/23/2020
easy and delicious
hee..its my second purchase and yea this drink is definitely helping me with curbing my frequent itchy mouth:D its sooo easy to prepare every morning before I leave my house for work:)
Marianne T.

Singapore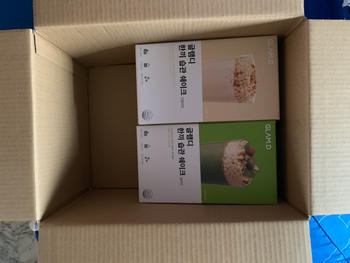 11/01/2020
예!!!
Haven't really gotten down to trying them yet but am definitely looking forward to finally be able to try them!!!! hey..delivery was really fast n packing was really good too:)
Marianne T.

Singapore
12/08/2021
Nice to drink
It was easy to prepare and tastes nice too
Tammie N.

Singapore
10/05/2021
Very tasty
I love this! It's really tasty and it's able to keep my stomach from growling for a few hours.
Celine J.

Singapore
09/25/2021
Best meal replacement
Was easy to use, fantastic taste
Flora C.

Singapore