[RENEWAL] Glam.D Light Meal Shake - Earl Grey Milk Tea Flavor
(5ea/1box)
[RENEWAL ALERT] Light Meal Shake - Earl Grey Milk Tea has been renewed from 10 packets -> 5 packets
Tasty and crunchy shakes for snacks and filling meals!
Just 160 calories! 
Guilt-free, healthy, filled with muesli, and 7 types of multivitamins
Perfect for breakfast, or whenever you feel like having a snack!
Get Glamorous
Here at Glam.D we provide you with a complete guide not only for weight loss, but also for living a balanced & healthy lifestyle. Glam.D has designed a tailored product for every body type and dieting need. You're sure to get GLAMMED on the inside and out with our perfect solution for healthy dieting.

Trusted and Qualified GLAM.D
Real Customer. Real Results*
*Individual results may vary.
Daily Shake for Healthy Habits
Light, easy, healthy shake with multivitamins!
ONE-FIFTH the calories of a usual meal!
No time for breakfast? No problem! Have this nutritious shake on-the-go
Perfect as a midnight snack as well
Recommended for
Healthy Snacking/Meals
Anyone who is easily hungry, or looking for a nutritious, guilt-free tasty meal replacement
Busy Lifestyles
Anyone who is always on-the-go and loves a convenient meal
Losing Weight the Healthy Way
No skipping meals, and get the right nutrients with the Glam.D Light Meal Shake!
Main ingredients
Milk Protein Balls:
Made with more than 90 percent of pure protein! Gives you that added crunch and nutrition to your shake
Muesli:
Made from roasted barley, oats, almonds, and rice crisps. Stay full longer with this low-calorie shake!
4 High-Quality Flavors:
[NEW] Earl Grey Milk Tea
: Cafe-quality milk tea at half the calories! 
Soybean: Sweet and savory flavor from Korean Injeolmi
Chocolate: High-quality cocoa taste for those chocolate lovers 
Matcha: 100% Korean Matcha for that rich Green Tea flavor
Safe Glam.D
Glam.D is dedicated to producing the best-quality and safest products backed by researchers and experts in the field.
Customer Reviews
Write a Review
Ask a Question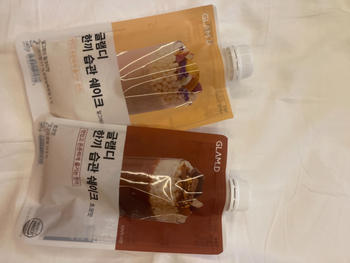 07/27/2021
Bought chocolate n earl grey flavors
The earl grey taste is really nice, chocolate is quite thick. Will repurchase again.
Grace L.

Singapore
09/17/2021
Repurchase
It taste super good that I had to order another 4 boxes !! It's already my 6th boxes, will order more after it's finishing!
Katie L.

Singapore
09/07/2021
Love it
Love it very much . The best replacement meal ever
Bena G.

Singapore
08/28/2021
Glam.D Light Meal Shake - Earl Grey Milk Tea Flavor
Received in good conditions. Delivery is pretty fast but yet to try.
Fannie L.

Singapore
08/24/2021
Earl grey milk tea flavoured
Very nice and filling.
jenny e.

Singapore
08/21/2021
Earl Grey Light Meal Shake
Earl Grey smell and taste is very nice. But overall is kind sweet if the milk is to be pour only to the given line. So recommend to pour over the line till almost full.
Cristin N.

Singapore
08/06/2021
So tasty it feels unreal
It genuinely tastes exactly like a bubble tea you'd buy from a famous brand. Despite that, it's way cheaper, healthier and definitely less calories. I mix it with oat milk or soy milk :) Glam D never fails to meet expectations!!!
Deborah C.

Singapore
07/13/2021
Glam.D Light Meal Shake - Earl Grey Milk Tea Flavor
Daebak! Never expect to be so nice! And i can finish it in one gulp! Seriously, is nice and i like the crunchiness of the muesli so much! By the way i mix with milk and it turned out so well! Will definitely purchase again. Thank you seller!
Linda C.

Singapore
06/27/2021
Glam d shake
So flavourful and filling! It was really a neal replacement. Is so delicious, i expect it to be diluted. But it was just right! Highly recommended and came with 2 packet of konjac jelly for free! So convenient to drink from the packet itself. So lightweight and easy to bring it out. Thank you once agaain!
Janice K.

Singapore
06/18/2021
Stock up
Have been stocking up my glam d shelf.
Jessica M.

Singapore
06/01/2021
Enjoyable dessert without guilt
Can taste the earl grey but would be nicer if it can be less sweet.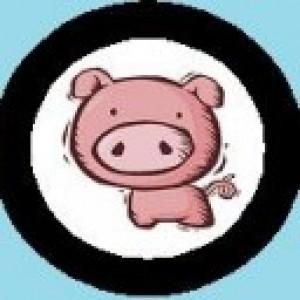 EW
Esther W.

Singapore
05/25/2021
Yummy
Love it! Hope there will be 5 packs in a box soon
Jessica M.

Singapore