Glam.D One Meal Glam Shake
(10ea/1box)
Guilt-free, low calorie shake
(Soybean flavor: 175Kcal / Chocolate flavor: 205Kcal)
Contains Muesli, Rice Crisps, Konjac Flakes
Balanced with 7 types of multivitamins
Easy to carry around
Comes with straws inside each box!
Get Glamorous
Here at Glam.D we provide you with a complete guide not only for weight loss, but also for living a balanced & healthy lifestyle. Glam.D has designed a tailored product for every body type and dieting need. You're sure to get GLAMMED on the inside and out with our perfect solution for healthy dieting.

Trusted and Qualified GLAM.D
Filling and Satisfying
Glam.D's best-selling product!
As filling as a meal with LESS calories!
Easy to consume, on-the-go drink!
Recommended for
Snack-lovers
Anyone who loves eating snacks between meals
Busy Lifestyles
Anyone who is too busy to have meals
No Skipping Meals
Anyone who wants to lose weight without skipping meals
Main ingredients
Muesli:

Made from konjac flakes, roasted barley, oats, rice crisps,
and chia seeds. Stay full longer without lots of calories!


Protein Concentration:

Premium protein made from concentrated milk


Safe Glam.D
Glam.D is dedicated to producing the best-quality and safest products backed by researchers and experts in the field.
Customer Reviews
Write a Review
Ask a Question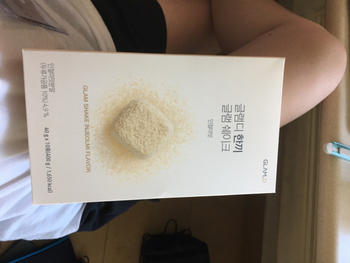 09/26/2020
Soybean GlamD shake
It tastes amazing, wasn't very filling for me but maybe I was especially hungry
Amanda S.
Singapore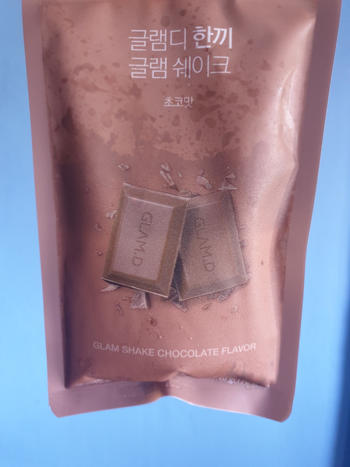 09/14/2020
Taste yummy
Chocolate lovers can try the chocolate flavor as it taste good. Filling part can last a few hours only. Hope that Glam.D can produce like 1 month supply in 1 box instead of 10 packets
Mag
Singapore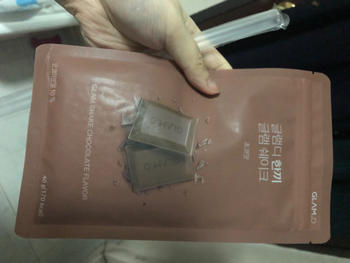 08/11/2020
Glam D Meal Shake
Overall good tasting but a bit too sweet for my liking. Easy to use and also provided straws
Gretchen T.
Singapore
09/29/2020
Replacement meal
Tasty and chewy yummy
Wong J.
Singapore
09/29/2020
Love the taste
Love the taste. It keeps me full!
Seraphina G.
Singapore
09/17/2020
Glam Shake Chocolate flavor
Pour in 170ml of water and the sweetness level is just nice & chocolatey. Every mouthful is full of different textures, it's delicious.
Yvonne O.
Singapore
09/15/2020
Yummy!
Although the chocolate flavour is really sweet for me as a drink, I freeze it and make it as a guilt free dessert! It is filling too because there is oats and other things to chew on!
Heh Y.
Singapore
09/05/2020
Bought the chocolate flavor
The shake was not what i expected it to taste. I can really taste the chocolate flavor. It was sweet if added with milk which suits me just fine. Will order it again once im finished with it.
Suhana S.
Singapore
09/03/2020
Glam shake
The glam shake is real nice and sweet does feel like im on diet at all!
Vish L.
Singapore
09/03/2020
The taste
I tried the chocolate flavour shake but to my expectation the taste is so so only. I still haven't try the soybean flavour.
Gigi K.
Singapore
09/03/2020
Glam.D One Meal Glam Shake
I absolutely love it !! It's true that 1 pouch really fills you up. I tried both flavour and I honestly prefer the Injeolmi flavour. I will most definitely buy them again.
Sarah A.
Singapore
09/03/2020
Chocolate shake
It's quite yummy actually. Will be nice to have instruction in english as i wasn't sure how much water or milk should i put in the packet
Jennifer T.
Singapore
08/06/2020
Love
So far, i love the tasye and textures. Easy to drink
Afiqah H.
Singapore
08/01/2020
Taste
The taste was good. Ordered the chocolate one, it's a little too sweet for me but if you're a sweet tooth then you'll love it! I added a little more water as recommended and it turned out just nice for me! Will try the other flavour next time :)
Candyce L.
Singapore
07/30/2020
Injoemi
Taste so good! I think I found a great substitute for my sweets. Love it!!
Ang G.
Singapore